👋🏻 Bio
---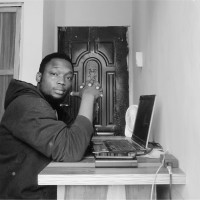 active 3 days ago
Actively looking
Hello there, I am a Community Manager and Customer Support Specialist with over four years of experience. I have contributed to the growth of early-stage Web3 and Tech startup. The benefits of my experience spans from Customer Support to Community Management, Growth, Engagement, Discord Server and also Bot Management. Would love to connect with similar minds and broaden my horizon.
Name:
Current Location: remote
Skills:
Community Management
Project Management
Customer Support
Team Leadership
Community Engagement.
💼 Experience
---
August 2022 to Present (5 mos) ▪️ Full-time ▪️ US, Florida
Marketing
Community Management
Growth
Leadership
• Overseeing community events for over 80,000 community members, representing leading IPs such as Nickelodeon, Hello Kitty, Star Trek, and Care Bears.

• Managed one of the world's largest and fastest-growing Discord communities with over 90,000 members.

• Creating the best class approach to community engagement, making the brand unique, and retaining investors.

• Developing and maintaining subject matter expertise across all brand products.

• Built authentic connections with the investors, which kept the community's sentiment positive and helped onboard new stakeholders.
🎓 Education & Certificates
---
Bachelor's Degree, Statistics
By UIL
February 2022 to October 2023 (1 yrs 8 mos)