👋🏻 Bio
---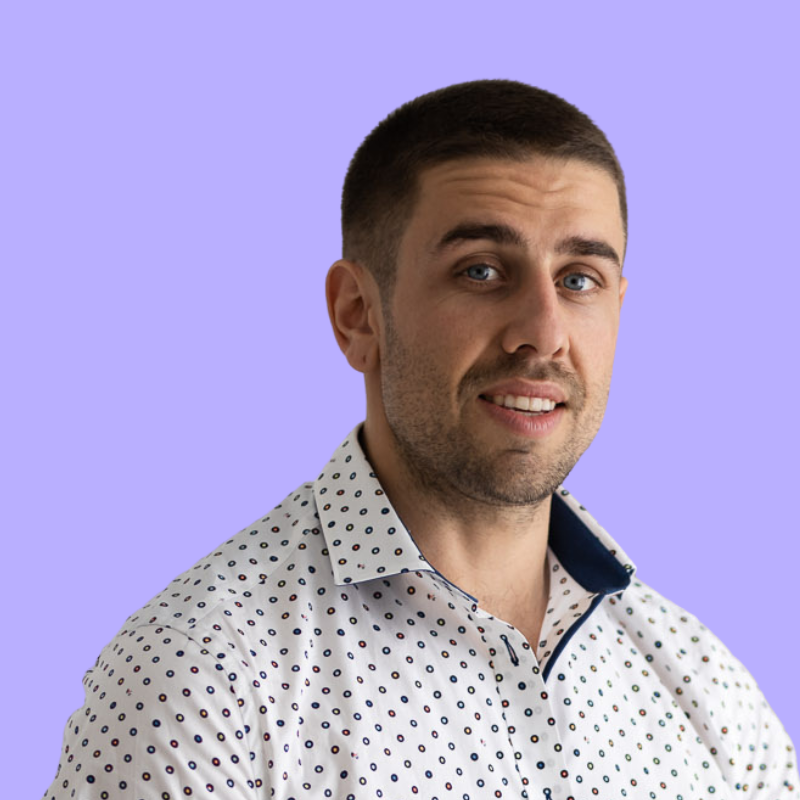 active 3 days ago
Actively looking
am an experienced professional with a diverse skill set encompassing social media, marketing, coaching, business, project management, communication, operations, and even the ownership of my own video production company. With a deep fascination for the crypto space and a strong desire to contribute to its growth, I am actively seeking an exciting and rewarding role as a Crypto Marketing and Operations Manager.

As a Crypto Marketing and Operations Manager, I envision myself at the forefront of innovation, combining my passion for cryptocurrencies with my expertise in marketing, operations, and my entrepreneurial background. My primary objective would be to develop and execute dynamic marketing strategies that capture the attention of audiences and drive the success of a crypto project or cryptocurrency exchange.

Utilizing my profound understanding of social media dynamics and marketing principles, I am eager to leverage various platforms to create engaging campaigns and cultivate vibrant online communities. Engaging with users, providing support and education, and fostering trust within the community would be among my top priorities.

Drawing upon my extensive experience in business and entrepreneurship, I am excited to forge strategic partnerships and collaborations that expand the reach and impact of the crypto venture. Through effective negotiation, relationship-building, and driving growth initiatives, I would bring my entrepreneurial spirit to contribute to the overall success of the project.

With my strong project management skills and experience overseeing my own video production company, I am confident in my ability to ensure seamless execution and timely delivery of crypto initiatives. Coordinating with cross-functional teams, I would align projects with organizational objectives while continuously optimizing processes, resource allocation, and leveraging my communication skills to drive project progress.

Operating within the fast-paced and ever-evolving crypto industry, I am ready to take charge of day-to-day operations, utilizing my keen eye for efficiency to streamline processes, enhance operational performance, and drive tangible business results.

As I embark on this job search, my ultimate goal is to integrate my diverse skill set into a single, impactful role within the crypto space. I am driven by the desire to be at the forefront of innovation, navigating the complexities of the crypto industry, and shaping its future.

If you are seeking a passionate and versatile professional with a deep understanding of the crypto space, a proven track record in marketing and operations, and an entrepreneurial mindset, I invite you to consider me for the role of Crypto Marketing and Operations Manager. Let's collaborate to revolutionize the crypto space, unlock its untapped potential, and propel it to new heights.
Current Location: Mafra, Portugal / Worldwide
Languages: Dutch, English, German
Skills:
Digital Marketing
Social Media
Video Production
People Development
Communication
💼 Experience
---
Visual Story Teller
Ermo Media
May 2019 to July 2022 (3 yrs 2 mos) ▪️ Full-time ▪️ Worldwide
Social Media
Content Marketing
Content Creation
Video Production
Business Development
As an entrepreneur and owner of a successful video production company, I have had the privilege of assisting businesses in harnessing the power of visual storytelling to enhance their brand presence and achieve their strategic objectives. Throughout my journey, I have built a reputation for delivering high-quality video content that captivates audiences and drives tangible results.

Running my own video production company has allowed me to combine my passion for creativity with my expertise in business and marketing. I have had the opportunity to work with a diverse range of clients across various industries, understanding their unique needs, and translating their vision into compelling visual narratives.

From the inception of a project to its final delivery, I have led every aspect of the video production process. I collaborate closely with clients to understand their goals, target audience, and key messaging. This collaboration enables me to conceptualize and develop creative ideas that align with their brand identity and communication objectives.

Drawing upon my technical skills and industry knowledge, I oversee the pre-production phase, meticulously planning and organizing all elements required for a successful shoot. This includes scriptwriting, storyboarding, location scouting, casting, and coordinating with a dedicated production team. By ensuring a seamless production process, I deliver videos that are visually stunning, engaging, and true to the client's vision.

Throughout my experience, I have specialized in producing a wide range of video content, including promotional videos, corporate profiles, product demos, testimonials, and social media campaigns. By leveraging the power of storytelling, I have helped businesses effectively communicate their unique value propositions, build brand awareness, and foster meaningful connections with their target audience.

Moreover, I recognize the significance of staying up-to-date with emerging trends and technologies in the video production industry. This commitment to continuous learning has allowed me to incorporate the latest techniques, equipment, and post-production processes to deliver cutting-edge videos that leave a lasting impact.

Beyond the technical aspects, I prioritize providing exceptional customer service and fostering long-term relationships with my clients. I value open communication, listening attentively to their needs, and collaborating closely throughout the entire production journey. By exceeding expectations and delivering exceptional results, I have built a loyal client base and garnered positive testimonials.

Running my own video production company has been an immensely rewarding experience, allowing me to blend my creative flair, business acumen, and technical expertise. I take pride in helping businesses effectively convey their message, tell their story, and elevate their brand through the power of video. My entrepreneurial spirit and commitment to excellence drive me to continually explore new possibilities, refine my craft, and deliver exceptional video production services.

With my extensive experience, creative vision, and dedication to client satisfaction, I am confident in my ability to deliver outstanding video content that resonates with audiences and helps businesses achieve their goals.
Diabetes Coach
Ermo Egberts
March 2018 to May 2022 (4 yrs 2 mos) ▪️ Self-employed ▪️ Worldwide
Business Development
Business
Leadership
Communication
Coach
Throughout my professional journey, I have had the privilege of working as a diabetes coach, supporting individuals in their quest to effectively manage and thrive with diabetes. My passion lies in empowering and guiding those navigating this chronic condition, helping them lead fulfilling lives while taking charge of their health.

As a diabetes coach, I have had the opportunity to work closely with individuals who have been diagnosed with diabetes. I provide personalized coaching sessions that cater to their unique needs and circumstances. My approach centers around a holistic understanding of diabetes, taking into account not only the physical aspects but also the emotional well-being and lifestyle factors that impact one's overall health.

During my coaching sessions, my primary focus is on educating my clients about diabetes management. I cover a wide range of topics, including blood glucose monitoring, medication management, healthy eating habits, exercise routines, and stress management techniques. By equipping individuals with the necessary knowledge and tools, I empower them to take control of their health and make informed decisions regarding their self-care.

In addition to the technical aspects of diabetes management, I place great emphasis on providing emotional support and motivation. I create a safe and empathetic space for my clients to share their challenges, frustrations, and fears associated with living with diabetes. Through active listening and understanding, I help individuals navigate the emotional and psychological aspects of their condition, fostering resilience and a positive mindset.

Collaboration is a key component of my coaching approach. Together with my clients, I set realistic goals and develop tailored action plans to achieve them. I take into consideration their unique lifestyle, preferences, and specific health requirements. By offering practical tips, problem-solving techniques, and accountability, I support my clients in making sustainable changes and achieving their desired outcomes.

To ensure that I provide the most up-to-date and effective guidance, I stay informed about the latest research, innovations, and advancements in diabetes management. This commitment to ongoing learning allows me to incorporate evidence-based practices into my coaching sessions, ensuring that my clients receive the most relevant and beneficial strategies available.

Beyond individual coaching sessions, I am also passionate about community outreach. I organize workshops and educational events to raise awareness about diabetes prevention, management, and overall well-being. By reaching a wider audience, I aim to make a positive impact and support individuals in leading healthier lives.

Through my experiences as a diabetes coach, I have honed my expertise in the field and become a trusted resource for individuals seeking guidance and support. It brings me immense satisfaction to witness the positive transformations and improved quality of life that my clients achieve through their journey of diabetes management.

I am dedicated to continuing my efforts to improve the lives of those affected by diabetes, advocating for comprehensive care and empowering individuals to thrive.