👋🏻 Bio
---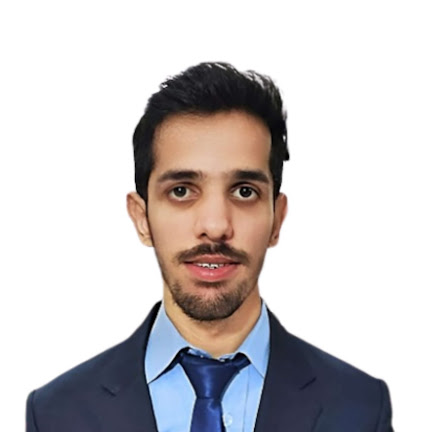 active 3 weeks ago
Actively looking
Hi, I'm a DevOps Engineer and a Certified AWS Architect with 1 year of experience in supporting and automating critical deployments over a large infrastructure, specializing in Kubernetes and
containerization. Proficient with Jenkins, GitHub, and various other CI/CD tools. Skilled in creating and managing cloud resources on AWS and Azure to ensure scalable and reliable application deployments.
Current Location: Islamabad, Pakistan
Languages: English (United Kingdom), Urdu
Skills:
Python
Cloud Computing
Problem Solving
Collaboration
💼 Experience
---
Junior DevOps Engineer
SELTEQ Solutions
May 2023 to Present (7 mos) ▪️ Full-time ▪️ UK
Python
Cloud Computing
Microsoft Office
Microsoft Excel
Problem Solving
Deploying and managing containerized applications using
Kubernetes and Kafka.
Created and configured resources in AWS and Azure.
Setting up and optimizing CI/CD pipelines using Jenkins,
GitHub and DockerHub streamlining our software
development process and enabling faster deployments.
Implemented Prometheus and Grafana for real-time
monitoring of system metrics, enabling data-driven
decision-making and proactive issue resolution.
Terraform to define our IAC, making it easier to manage
and provision resources.
Hosting and maintain websites on IIS.
Implemented the EFK (Elasticsearch, Filebeat, Kibana)
stack to centralize and analyze logs in Kubernetes,.
WordPress Developer
iTechera Solutions
April 2021 to June 2023 (2 yrs 2 mos) ▪️ Full-time ▪️ Pakistan
PHP
HTML
CSS
Frontend Development
Ux/Ui Design
Mentored 50+ clients in various projects.
Developed both portfolio and eCommerce websites for
clients.
Completed multiple projects including Insurance, Digital
Marketing websites, etc.
Integrated and created an Email Marketing Campaign in
website for clients.
🎓 Education & Certificates
---
Certificate, Cloud Computing
By AWS Cloud Practitioner
May 2022 to December 2023 (1 yrs 7 mos)