👋🏻 Bio
---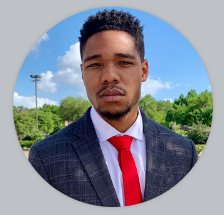 active 2 months ago
Actively looking
I'm a Biomedical Engineering graduate and I've held multiple senior-level marketing positions, including my current role as CMO at Hot Knife Studios, a web3 gaming startup. I entered the blockchain space in 2016 and it's been a passion of mine ever since. I've built and managed multiple teams of specialists and have successfully negotiated over $20MM in funding for my clients. I've been immersed in online communities since 2007 and spent hundreds of thousands of dollars in ad spend on marketing campaigns on Facebook and other social media ad platforms. Along with my 16 years of experience managing and optimizing teams, copywriting, designing sales funnels, and conversion-optimizing marketing campaigns, I'm also insanely passionate about tech, and effective methods of onboarding new users.

I have extensive connections in the ETH, SOL, and BASE communities and I've worked with several projects to develop their marketing capabilities, build their community, and develop brand strategy. Some of my past projects include Bonfire (495M MC ATH), Everrise (100M MC ATH), ANJI (16M MC ATH), and many others. My expertise in vision creation, negotiation, problem-solving, team building, conflict resolution, blockchain marketing, storytelling, and growth marketing has increased my clients' revenue by over $10MM. I would love to carry that experience somewhere new.

I am in the top 1% of blockchain marketers, and I would love to help successfully onboard web2 users and introduce them to web3, without the jargon.

Thank you for your consideration. It would be my pleasure to speak with you if you feel I would be a good fit for this or another position within your organization.

Best,
Tiwa Babayemi
Current Location: Houston, Texas, United States
Languages: English, Spanish
Skills:
Digital Marketing
Branding & Identity
Growth
Problem Solving
Collaboration
💼 Experience
---
Chief Marketing Officer
Hot Knife Studios
October 2021 to Present (2 yrs 2 mos) ▪️ Full-time ▪️ Houston, Texas
Blockchain Development
Artificial Intelligence
Digital Marketing
Content Creation
Ux/Ui Design
Built a team of multimillion dollar revenue generators. Designed influencer marketing campaigns from the perspective of ideal investors that yielded $175K and a promise of $20MM during seed round.
Marketing Consultant
Apex Ventures
August 2020 to March 2023 (2 yrs 7 mos) ▪️ Freelance ▪️ Houston, Texas
Blockchain Development
Product Development
Strategy
Leadership
Problem Solving
Increased company's market cap to an all-time high of $1.9MM and did $5.5MM in volume over 7 days, by negotiating key partnerships and setting up a robust influencer marketing campaign prior to launch.
Contract Administrator
Energy Transfer
May 2016 to May 2018 (2 yrs 0 mos) ▪️ Full-time ▪️ Dallas, Texas
Java
Frontend Development
Digital Marketing
Creative Writing
Problem Solving
Increased company's efficiency of writing multimillion oil and gas contracts by 63%, by writing code to create digital contracts in Excel Visual Basic for Applications (VBA). As a result, was promoted within six months.
Founder & Lead Funnel Designer
Tiwa Marketing
February 2015 to Present (8 yrs 10 mos) ▪️ Freelance ▪️ Houston, Texas
Marketing
Growth
User Research
Problem Solving
Persuasion
▪ TM is a marketing agency specialized in conversion optimization and growth marketing.

▪ As Founder, I built teams of specialists and designed marketing campaigns resulting in over $10MM in revenue.

▪ Negotiated hundreds of deals on behalf of clients. Designed ideal customer profiles for clients, found exactly where ideal customers spent time online, and positioned clients as the best solution to customers' needs.

o Achieved over $650K in client revenues through sales funnels optimization, increased average order value (AOV), and front-end offer designs.

o Reduced clients' customer acquisition cost (CAC) by 72% through conversion rate optimization (CRO), social proof campaigns, retargeting ads, abandoned cart sequences, and A/B testing.
🎓 Education & Certificates
---
Bachelor's Degree, Biomedical Engineering
By University of Texas at Dallas
August 2016 to May 2020 (3 yrs 9 mos)
Blockchain Development
C++
Digital Marketing
Public Speaking
Collaboration
▪ Biomedical Engineering Degree
▪ Academic Excellence Scholarship
▪ President of Marketing Analytics Club
🏆 Honours & Awards
---
Academic Excellence Scholarship
By University of Texas at Dallas
August 2016
Sales
Marketing
Business
Strategy
Leadership