👋🏻 Bio
---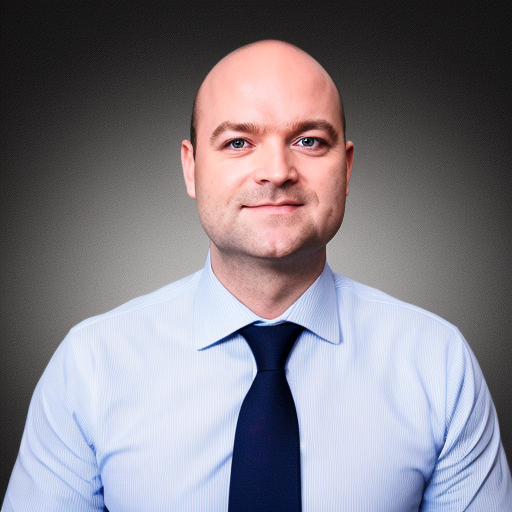 active 2 months ago
Actively looking
Tech enthusiast, product guy. Built products and companies from zero. I am bridging business to IT to rapidly deliver value using an agile approach. I have a T-shaped profile: broad experience in strategy, product management, operations. And deep knowledge in web technology.
I like to solve problems and make effective and frequent communication a priority. I have a lot of grit in achieving goals but am adaptable when things need change. I enjoy leading both centralized and globally distributed teams with highly diverse backgrounds and love being inspired how to do this best.
Current Location: Amsterdam, The Netherlands
Languages: Dutch, English, German, Italian, Polish
Skills:
Product Development
Product Management
💼 Experience
---
PRODUCT MANAGER
HFT Boutique (via Toptal)
March 2023 to Present (9 mos) ▪️ Freelance ▪️ Dubai
Product Development
Product Management
Agile
- Implemented an Agile way of working in four teams across multiple disciplines.
- Prioritized, planned, and tracked the execution and necessary deviations from the quarterly roadmap.
- Configured Jira as a single source of truth, allowing the drill down from Initiatives to Stories. Kept the execution of the plan updated in the opposite direction.
CTO & FOUNDER
DAGNode Finance, Fractional Rocket Money
January 2022 to Present (1 yrs 11 mos) ▪️ Self-employed ▪️ Remote
React
Solidity
Product Development
Community Management
Product Management
- End to end realisation of blockchain projects in the Web3 space (DeFi). Launched financial derivatives on the Fantom Opera chain: ideation, marketing, community building, developer hiring, project management, software development (Solidity + Serverless), third party code audits, deployment of smart contracts and DAPP, private and public sale, IDO.
- Product management after launch including snapshot voting, DAO structure, community management.
January 2019 to December 2021 (2 yrs 11 mos) ▪️ Self-employed ▪️ Indonesia
Product Design
Product Development
Business Development
Product Management
Strategy
- Product discovery: Conducted user interviews, identified customer and user requirements, stakeholder analysis, wrote feature specs, validated with prototypes, launched, and iterated on the B2C product (0 to 150.000 users).
- Recruited and lead 2 teams, in total 18 engineers and UX designers through rapid prototyping and agile iterations.
- Outsourced Cloud administration and upkeep.
- Signed a B2B partnership with Telkom Indonesia.
- Awarded a grant from the Dutch Good Growth Fund, 3rd prize Seedstars Jakarta, Hub.id accelerator ministry of communication Indonesia.
FOUNDER & DEVELOPER
2 Cryptocurrency trading platforms
January 2018 to December 2018 (11 mos) ▪️ Self-employed ▪️ Remote
Javascript
PHP
Software Engineering
Strategy
- Microservices setup using RabbitMQ, REST API's, websockets, GIT, Ansible, MongoDB, NodeJS, PHP (Symfony4), docker, AWS.
- One algorithmic trading platform
- One arbitrage platform
CTO
Howaboutsales/Qollabi
January 2012 to June 2018 (6 yrs 5 mos) ▪️ Brussels
Product Design
Product Development
Product Management
Strategy
Project Management
- Worked closely with the CEO to prioritize investor leads, optimize decks and pipeline based on funnel conversions, set goals, and measured the actuals against the goals (raised $2M).
- Hired and led the engineering and product team through several stages of the company. Worked together with internal and external (outsourcing) parties to build MVP's for both B2C and B2B. Pivoted 2 times to find product market fit.
- Technical sales: gathering requirements, prioritize the needs based on impact/effort, develop roadmap and co-created implementation/training program.
- Lead the technology selection and agile process (Kanban / Scrum), applied for, and received multiple government grants.
🎓 Education & Certificates
---
Certificate, Agile
By Scrum.org + Scrum Alliance
December 2022 to June 2023 (6 mos)
- Professional Scrum Master II (PSM2)
- Professional Scrum Product Owner II (PSPO2)
- Certified Scrum Product Owner (CSPO)
- Certified Scrum Master (CSM)
Bachelor's Degree, Business Administration
By Erasmus University
September 2002 to September 2009 (7 yrs 0 mos)
BSc. BUSINESS ADMINISTRATION, Erasmus University Rotterdam